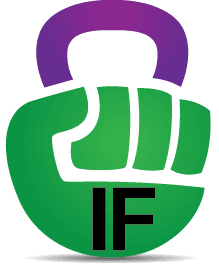 Our mission is to provide a friendly, fresh, motivating fitness centre. Inspiring you to be your "best self" by seeing the "big picture" of your overall well-being. Providing a fun, innovative, quality experience for everyone.
Group Training
Comprehensive group training indoor and outdoor. All sessions are designed to suit various fitness levels, from beginners to seasoned fitness junkies.
Corporate Group Training
Does having healthy, fit staff matter to you? All sessions are designed to suit various fitness levels.
Wellness Centre
A calm & intimate space for your physical, spiritual & mental wellbeing. 
Personal Training
The best way to reach your goals! InnerFit personal trainers are dedicated and have plenty of experience.
Nutrition Coaching
Nutrition coaching online and face to face
Meet Our Trainers
Meet the InnerFit Trainers
I have been doing Spin classes here for the last few months since leaving Fitness First after 10+years. Bootcamp is also welcoming to those starting out. Scott and his spin team lead a great spin class...awesome bikes, music and club atmosphere :) I have never encountered such genuine customer service in a gym; Simone as beautiful front of house even delivered water to my bike when I forgot. They remember your name and people talk to one another
I've never been a "gym person" but somehow InnerFit has me going five times a week! Scott and Simone have created such a friendly and supportive community here and I genuinely look forward to classes, especially spin. I highly recommend the free trial - you'll be hooked
Excellent gym in the inner west. All the staff really get to know you and what you are looking to achieve, tailoring their recommendations accordingly. Equipment is all new. Group classes are fun as well as getting some serious exercise in. Best spin classes I've experienced to date. Have shocked myself with the results I'm getting in terms of weight loss and improvement in all other health metrics.
Give the free trial a go - you have nothing to lose
When my old gym closed down I struggled to find the type of gym that I liked to train in - one with the right mix of group training classes, great trainers, a good location and a friendly bunch of people...then I found InnerFit!
It's what I would call a 'boutique' gym - it's not the biggest of spaces but that's a good thing for me, it has plenty of brand new equipment and everything you need no matter what you're looking to do. The group training classes are great, there are plenty to choose from and they are always different.
I love spin, Scott, Allister and Hendro keep you moving. Fantastic trainers, fantastic class. Love boxing also. Amazing facility - they look after beginners and advanced. What a ten. Such encouragement
My 2nd home. I may be getting older but I am getting fitter and stronger everyday. Thanks Innerfit.